Service Agreements - "The Smart Choice"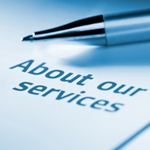 Why do we promote Service Agreements?
A service agreement is not an extended warranty. In fact, a service agreement will ensure that the manufacturer's maintenance requirements are met so that your comfort system will remain in warranty. Without documental annual maintenance, manufacturers are under no obligation to honor their warranties.
What's the difference between a service agreement and an extended warranty?
Many consumer electronics companies sell extended warranties that they name "service agreements." These are a little more than insurance programs. Service agreements or maintenance agreements in the heating and air conditioning industry are something else entirely. These involve true maintenance work that equipment manufacturers require on an annual basis for their warranties to remain in effect. They also involve safety checks for your gas combustion heating system that literally could save lives.
Why do I need service twice a year?
Service is needed before the start of each cooling and heating season. Different maintenance procedures are performed for each system. Because your comfort system works so hard during the year, a number of components need adjustment, calibration, lubrication, and cleaning each year. Your system will still work for a time without maintenance, but not as efficiently. During an inspection, a number of items are checked. Some of the checks are to identify and stop small problems that could become big problems. Some are to verify safe operation.
How does a service agreement save me money?
Service agreements save you money by restoring efficiency, preventing inconvenient breakdowns, and extending the life of your equipment. You can get the same maintenance without a service agreement, but it costs more. With a service agreement, the service is scheduled during slow periods, so you receive a discount. In addition, you also save on emergency service during the year.
Benefits of Membership
2 HVAC Seasonal maintenances
Priority Service
Up to 15% Off parts
NO Overtime Rates
5% Discount on New Equipment
Improve Equipment Efficiency
Annual Membership
1 System: $159.00
2 Systems: $269.00
3 Systems: $379.00
More Perks of a Service Agreement:
Peace of Mind
When you're a member, you have the assurance of knowing that your equipment is safe and operational. If it doesn't, we are there when you need us - 7 days a week!
Priority Service
You'll be serviced first, ahead of customers without an agreement contract, in the unlikely event that you do have a breakdown.
Discounts
For being a member, you'll receive discounts of $39 off the initial diagnosis and up to 15% off all parts and labor for repairs.
Scheduling Made Easy
We will contact you by phone call or postcard letting you know when it's time to schedule your next cleaning. We'll also keep a record of your regular maintenance if you need it!
Seasonal Tune-Ups
Maintenance is included at NO additional charge when done during our normal business hours, saving you money!
Increased Equipment Life
When your system is being properly maintained, your equipment last longer, saving you money!
Proof & Documentation
In the case that you sell your home, you will have proof that your home's heating and cooling equipment has been properly maintained and is in good condition.
LABOR WARRANTY
All of our labor services are warranted for 30 days. If you have a problem within 30 days of service, there will be no charge to come back out and diagnose the problem. We stand behind our work.
No Overtime Rates
With most service companies you can expect to pay a trip charge or overtime rates. For our program customers there are no trip charges or extra overtime rates.