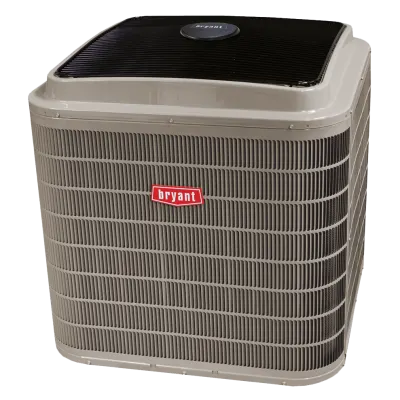 Improve, protect and extend the performance of your air conditioner with timely service from Kelly Heating & Air Conditioning. We highly recommend a tune-up prior to the start of the cooling season. Before you lower the thermostat and expect the air conditioner to live up to high expectations, let our factory-trained and authorized technicians take proactive measures. We'll make sure every component is in tip-top shape and working at its best.
Expert A/C System Maintenance
Kelly Heating & Air Conditioning has been on the job in Clinton, IA and the surrounding areas since 1954. We've earned a reputation for not only solving problems but preventing them. Our thorough troubleshooting works to avoid the cost and disruption of the majority of repairs. Give us a call at (563) 243-3823 for a free estimate, further information on our maintenance agreements and convenient scheduling for all makes and models of residential or commercial cooling systems.
Some of the perks of seasonal service include: 
Avoid the majority of malfunctions
Enjoy superior comfort
Extend system lifespan
Greater value from your investment
Healthier air quality
Lower utility bills
Maximum cooling capacity
Quieter operation
Reduced environmental impact
Restored energy efficiency
Trust in Kelly Heating & Air Conditioning for your air conditioner maintenance needs!
Kelly Heating & Air Conditioning provides Performance Air Conditioner Tune-Ups anywhere across Morrison, IL, Camanche, IA, Clinton, IA, Thomson, IL and McCausland, IA. Our checklist of tasks includes:
Adjust fan/blower components
Check for refrigerant leaks
Clean blower motor
Clean condenser coil
Clean condensate drain
Inspect accessible evaporator coils
Inspect filtration system
Measure air temperature differential
Monitor refrigerant pressure
Test condensate pump
Tighten electrical connections
Verify amperage and voltage
Verify starting capabilities
AC Installation, HVAC Installation & Heating Service

Camanche, IA, Morrison, IL & Clinton, IA
Air Conditioning Repair & HVAC Installation in McCausland, IA
Air Conditioner Repair

∴

Heating Installation

∴

Heating Service