Wisetack


We partnered with Wisetack to offer our customers flexible financing solutions, so you can pay over time rather than all at once. The application takes about a minute to complete, and checking your loan options does not impact your credit score.
Finance projects up to $25,000*
Loan options from 3 to 60 months*
APRs range from 0 to 29.9%*
No hidden fees or compounding interest
Prequalify today with no impact to your credit and contact us to learn about financing your next project!
---
Wells Fargo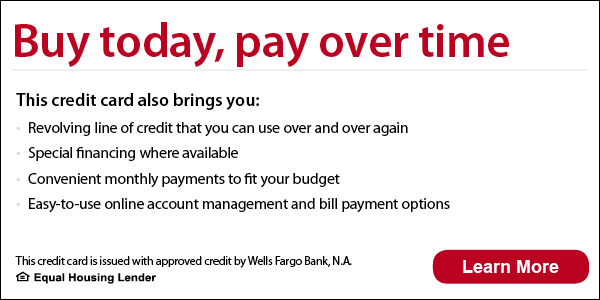 ---
MICROF

HASSLE FREE MONTHLY PAYMENTS WITH NO CREDIT NECESSARY!
Microf is a relationship-based company that places top priority on the wants and needs of our customers. Our innovative rent-to-own strategy provides unmatched flexibility to consumers through quick response times and multiple payment terms and options. Microf helps restore the heating and cooling needs of the consumer with an affordable monthly payment through our extensive contractor network.
5 Things You Need to Know About Microf:
We specialize in lease purchase financing for residential replacement HVAC systems.
We have a simple application process.
We offer near-real-time Pre-Approval, Further Review, or Decline decisions.
We offer convenient and affordable monthly renewal payment options based on 36, 48, or 60 months to ownership.
Customers can take advantage of meaningful monthly payments and early purchase option discounts.
Call us for more information on how the Microf program can work for you.