Air Quality Testing Specialists Clinton IA - Reliable IAQ Systems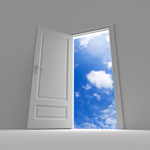 With today's tightly sealed, well insulated homes, the air inside your home can be 2-5 times more polluted than the air outside.
Choose Kelly Heating & Air Conditioning for services and products to improve your Indoor Air Quality.

We provide:
Choose Our Kelly Heating Indoor Air Quality Services
Kelly Heating & Air Conditioning is dedicated to providing the best possible iAQ solutions for your home or business. Cal now for a free estimate on how you can improve the air that you breathe . Rest assured that the experts at Kelly Heating & Air Conditioning can perform testing to determine what can be done to improve the air quality within your home. Call now!
Kelly Heating & Air Conditioning
130 2nd Ave S, Clinton IA, 52732
563-243-3823